Blog
07 November 2017
Become a super hero of the comics! The loyalty program of the Marvel publishing house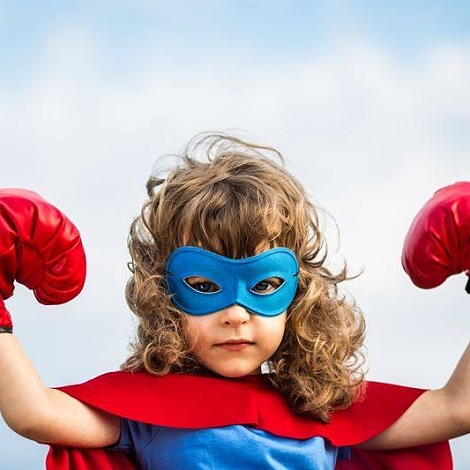 The oldest and the most popular producer and publisher of Marvel Comics has prepared a real treat for their fans. The Marvel Insider Loyalty Program is a chance for comic book lovers to join the Marvel universe and become one of the super heroes of the comic.
American pop culture e-loyalty
The Marvel Insider is a loyalty program for fans of the US brand aged 18+, whose main purpose is to reward Marvel's comic book lovers for online interaction with the brand. This is one of the first loyalty strategies on the global pop culture franchise market.
The goal of the majority of loyalty programs is to make customers buy or test a specific product. The Marvel's program is completely different. The fans of the brand can be rewarded, among others for following the Marvel brand in social media, watching videos on YouTube, reading and watching content on Marvel.com, downloading the latest podcasts or by answering questions related to Marvel's comic characters. The Insider program is based on an unusual loyalty structure that instead of encouraging participants to buy products, it engages fans in the multimedia content provided by Marvel, while giving them an opportunity to collect points for their activity and exchange them for attractive prizes from the world of comics.
Special prizes
The most common loyalty programs offer their participants all kinds of discounts and promotions, free deliveries or samples which, despite their attractiveness, do not always meet the recipients' preferences. The Marvel Insider program offers a wide range of rewards specifically tailored to the needs and desires of enthusiasts of the comics' world, which they will not be able to gain in any other way. Fans can receive, among others, digital versions of comics for desktop computers and mobile devices, all kinds of original souvenirs from the world of Marvel, and even an opportunity to join the creation process of a comic book.
Elite for points
The Marvel Insider program has a complex structure and is dependent on the number of points scored. The comic books fan can be positioned on one of four levels of engagement: Insider, Agent, Elite and True Believer. Each level has been marked with a different color and a particular number of stars to distinguish its level of elitism. While logging into the Marvel Insider program, each participant receives a message about the number of points needed to reach the next level. This is a very good incentive tactic that motivates program members to take further steps to get to the next level.
The Marvel Insider program offers a lot of fun to comics fans and, at the same, time gives them an opportunity to win prizes that are rare in the market and hard to find even in collector's collections. The Insider is an innovative loyalty solution in the world of pop culture, which perfectly engages participants in the world of Marvel.
Source: