Blog
17 November 2017
A quick way to gamification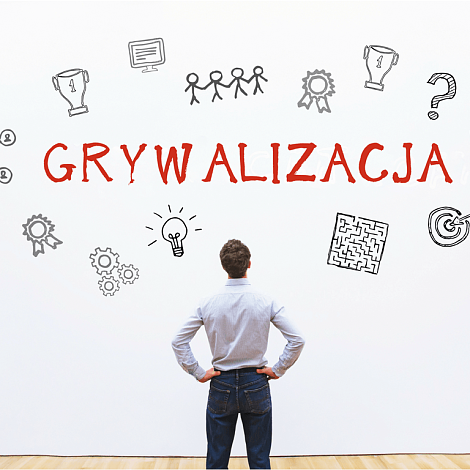 There is a pattern for everything, everything can be described in a simpler or more complex way - I set myself this task some time ago, thinking about gamification in loyalty programs.
Sugar, sweets and various pretty gadgets, and relationship X!
Will we create a perfect example of gamification if we combine a reward platform, e-learning and logic games? It is not a bad idea. Using well known schemes saves time, which in view of implementation costs is a very important aspect also for the client. We , being the provider, are familiar with all the weaknesses of such a solution and we are able to adapt the project to the given target group.
But won't it be monotonous in the long run?
There are many e-learning platforms on the market based on a repetitive pattern of learning: 1 article, 1 test, 100% correct answers ... 0 applicability in everyday work.
What if we are able to give something more to the participants and create excitement and curiosity? We can put them in unusual situations in which they have to quickly make decisions that bring consequences in further stages.
What is missing or what would I like to add to such products in the market: product placement, or maybe fun? I looked at it from the perspective of both - a casual player and the Loyalty Program Manager, slowly recognizing a pattern that I wanted to achieve at the very beginning. Let's create the dynamics of a game, set up a model rewarding participants for their engagement and knowledge being a coherent part of the system and let them cooperate.
I have a pattern, but for whom?
For starters, HR, sales support and end users. Although there is just one universal formula, each group is unique and the goals set by the client are different. What can I recommend? Work on the story and change the perspective, each client is different!
Maciej Skrzelewski
The Program Manager responsible, among others, for the ProGRAM project for Provident Polska S.A.