Blog
18 December 2017
3 ways of retaining customers in a loyalty program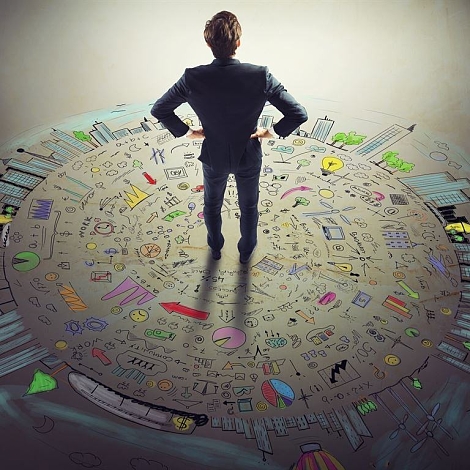 There is no doubt that companies understand the importance of loyalty programs in building customer relationships. More than half of the brands are even ready to increase budgets for this type of activity, also because they want to develop a strategy that will reduce the percentage of participants quitting loyalty programs. So what should one remember to keep the client?
According to the "ARC Rynek i Opinia" survey, 41 percent of Poles declare membership in loyalty programs. However, their involvement is relatively low - fluctuating in the range of 32-51%, which is confirmed by the "Future of Purchases" report prepared by Comarch and Kantar TNS. And this may be the reason for exiting the program and leaving the brand. It turns out that customers do not just want to purchase products, collect points and exchange them for rewards. For 59 percent of clients it is important to participate in the development of a particular brand. What is the reason for such an attitude?
1. Generation Z, in search of gamification
Currently, an increasingly large group of buyers engaged in loyalty programs (Link to another website) are people born in mid-90s, who are the so-called Generation Z. A part of their lives, Technology is an inseparable element of everyday life and a part of their lives - hence their nick name "digital generation". They have mastered it very well and the Internet has no limitations for them. The generation communicates, searches for information and makes transactions using smartphones and iPads. They are active in Social Media, where they share their interests, present attitudes and promote their lifestyle. The Z generation functions efficiently in the digital space, devoting attention only to those things which are of interest to them.
Therefore, one cannot press them through an intrusive presentation of the offer. One has to make them turn their attention to the brand, come to the brand out of their own will and initiative and later stickby it. The brand will not remain for long in their environment, if it only tries to sell. It must also entertain and assist. And because the Z generation looks for entertainment, the best way to reach them and build relationships with them is through gamification. It is very important, however, to start building contact with this target group as early as possible. By becoming their friend, one can create a long-lasting and loyal relationship.
2. Personalization means individual approach
DMNews research has shown that 53 percent of clients expect individual treatment in all communication channels used. Even though this attitude is characteristic especially of the Z generation, it is also visible among customers in other age groups. This means that you need to know all your customers well to build a loyalty program that meets their preferences.
Information can be obtained in various ways: e-commerce transactions, Social Media activity, presence on the website or on the loyalty platform. Customers themselves often share their data for information purposes. The knowledge gained that way will allow you to build personalized communication and create offers tailored to personal needs.
3. Emotions - building positive experiences
Thanks to the rewards and discounts customers will return for a while, but in this way, a long-lasting relationship will not be established. Loyalty is based on emotions. And they should be the foundation of every effective loyalty program. According to the Social Annex, there are four main types of emotions that drive loyalty: compassion, respect, nostalgia and corporate social responsibility. By choosing one of them, you will create the idea and values which customers will be able to aspire to. The information collected about the target group will allow you to determine the attitude with which clients will be most willing to identify themselves. It will also enable the building of positive experiences, thanks to which, customers will remain faithful to the brand..
Source:
https://www.socialandloyal.com/top-customer-loyalty-trends-in-2017/
http://www.webankieta.pl/blog/dlaczego-klienci-odchodza/
https://www.ekomercyjnie.pl/lojalnosc-klienta-w-sklepie-internetowym/
http://przyszlosc-zakupow.comarch.pl/
https://www.emarketing.pl/raporty/zakupy-przyszlosci-raport/
https://arc.com.pl/spada_zainteresowanie_programami_lojalnosciowymi-40999603-pl.html